Category Archives:
Kids & Youth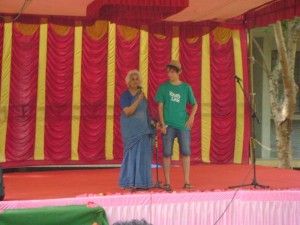 Aug 12th Auroville celebrated International Youth Day, a lively event organized by the newly formed Youth Link. Below are the speakers, topics and timings for your convenience.

Luca and Chandana (the Auroville Charter and more) 0.30 - 2.32
Aster P (Bharat Nivas) 2.50 - 6.00
Mandakini (W. Committee) 6.40 - 13.00
K.R Sheshatri (Pondy- Villupuram Youth Coordinator) 13.40 - 18.00
Kavitha (Youth Link) 19 - 21
Luca (Reasons for being here) 21 - 28.20
Mohanam Cultural Center (Drumming) 29 - 38
Angeli (Apprenticship Program) 39.28 - 44.30
Gijs (Tamil Nadu Offers) 39.40 - 47.50
Noe, Angeli, Terenti, Renu (About the Youth Center) 48.25 - 52.30
Thamarai Children (Singing) 52.37 - 55.00
Luca (singing) 55.18 - 1.08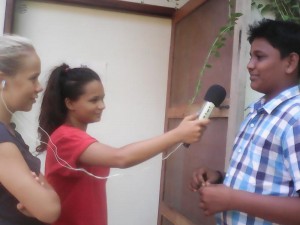 Four future Future Schoolians decide to interview people working in Town Hall about their work. Warning... this interview will waste 5 minutes of your life. Now you have wasted another 20 seconds reading this...



Auroville is seeing a change that it has seldom see a younger generation of Aurovillean demanding accountability and participation in the running of Auroville. With over 39 per cent of Auroville's population under 35, this city of dawn is seeing a silent but steady transition taking place where the old guard bows out and the younger generation takes over. The recent Retreat and the formation of the Youth Link has spurred this change much more than ever. Kunal Purohit finds out how Auroville finds itself anxious and excited at the possibilities that it stands at the cusp of.



Short interviews with the participants of the lively event at Bharat Nivas for the International Youth Day (Aug. 12), organized by Youth Link.
The invitation was open to volunteers, newcomers, and youth living in the area, to come and share their experience/work/talent.
For more information Please contact youth@auroville.org.in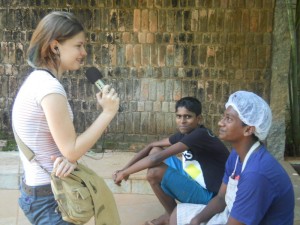 Hello Auroville! Has anyone ever wondered what actually goes on when bunches of teenagers are made to work hard? We are here to enlighten you...